Google, like many other companies, has a required working from home (WFH) policy during the COVID-19 crisis. It has taken me a bit, but now I have found a decent WFH setup.
The Hardware ⚓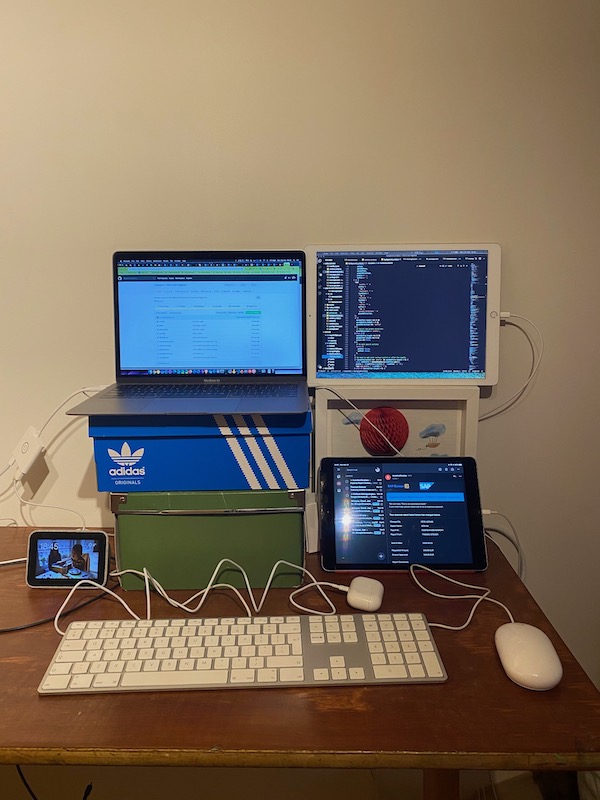 The Software ⚓
The Furniture ⚓
A school desk—This is a desk we had bought earlier on eBay, placed on two kids' chairs to convert it into a standing desk.
Some shoe boxes to elevate the two main screens to eye height. I had quite some neck pain during the first couple of days.
It is definitely not perfect, but I am quite happy with it now. I very much want the crisis to be over, but (with the kids back in school), I could probably get used to permanently working from home.

This post appeared first on https://blog.tomayac.com/2020/03/23/my-working-from-home-setup-during-covid-19/.