Also the halting problem(in the hover text).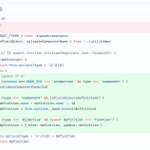 natfriedman 🔥Multi-line comments are here! Click and drag to comment on multiple lines in a pull request diff. ✨

These little quality-of-life improvements are at the heart of what we love doing at GitHub. 🥰 pic.twitter.com/g4eXaPihv8
@marcosc Probably need to add some Fugu APIs 🐡 to the detector at some point. /me takes mental note.
@marcosc @ericlaw The "unlock more Assistant features" thing starts a wizard that tries to make you share more data like your location so that it can provide you with more targeted suggestions. Probably somewhere you have blocked something in your pri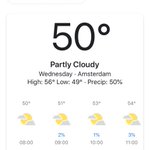 @marcosc @ericlaw Just say "always use Fahrenheit for weather". pic.twitter.com/zZ8suRIKTc