othermaciej The WebKit team at Apple is hiring! Want to help define the future of layout and rendering in the engine that powers Safari, and many other first and third party apps on macOS and iOS?

No browser engine experience required.

jobs.apple.com/en-us/details/…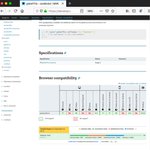 bocoup We've worked with @MozDevNet to bring Test262 results to MDN! Read the full details of the announcement in our launch post: bocoup.com/blog/launching… pic.twitter.com/lN2dEoSxOY
@rowan_m Yeah, it's a known limitation on Twitter's end for GIFs and videos, and I just found it is (or at least was) a limitation of Tweetbot (twitter.com/tomayac/status…).
Ah, also apparently not all Twitter clients support the native feature, I haven't thought of this. Apparently Tweetbot is one of them (according to some blog posts, but I have never used it). This would be a reason for me to switch to a new client.
Are there screen readers that don't handle Twitter's native image descriptions at all, incorrectly, or not well enough? Don't people know it's an option in the first place? Or am I missing something else?
🤔 Meta Twitter question—What's this recent trend of folks providing "alt: [desc]" image descriptions in a reply instead of using Twitter's native feature help.twitter.com/en/using-twitt…9)?
I use the native feature and find manual descriptions make Tw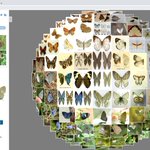 WikiResearch A visualization of 12M @WikiCommons
pictures allows to search by image, filter by tags, colors and licenses,and browse by visual similarity.
wikiview.net
(Barthel et al, 2019)
@ACMMM19 Paper: arxiv.org/abs/1910.06005 pic.twitter.com/b4WehkUq1P