I wanted to proactively apologize to Mozilla (M) as parts of the talk could be interpreted as Chromium (C) criticizing M's vision. My intention was rather: what can C do better to make sure folks understand Fugu isn't just Google and strengthen our ar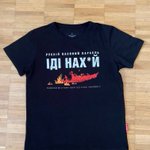 👕 Exactly one month after ordering (⤵️), my t-shirt has arrived from Lwiw, Ukraine. Wearing it proudly to show I #StandWithUkraine 🇺🇦. twitter.com/tomayac/status… pic.twitter.com/MsWbnrzTXd
@Indiequest1 If I find out, I'll share the solution here.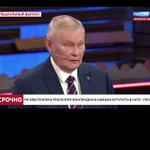 BBCSteveR Extraordinary exchange on Russian state TV's top talk show about Ukraine. Military analyst & retired colonel Mikhail Khodarenok tells anchor Olga Skabeyeva "the situation for us will clearly get worse…we're in total geopolitical isolation…the situation is not normapic.twitter.com/ExMwVDszskszsk
@AaronGustafson @jennylayfluffy @Microsoft Great day for such an announcement indeed! Congratulations 🎈 on the new role, and thanks for everything that you have done for the Web in general and PWAs specifically.